Chano4Mayor launched in April 2017 as an exercise in political imagination. What would happen if a young, Black artist from the South Side were to gain a position of power in Chicago, a city which has worked for a century to disempower and disenfranchise its Black citizens?
Together with Alex Soble, Bea Malsky, and Kalil Smith-Nuevelle, I helped create a new media campaign to explore this question. We built a website, a Twitter account, and a meme generator to help people play with our vision of a more just Chicago.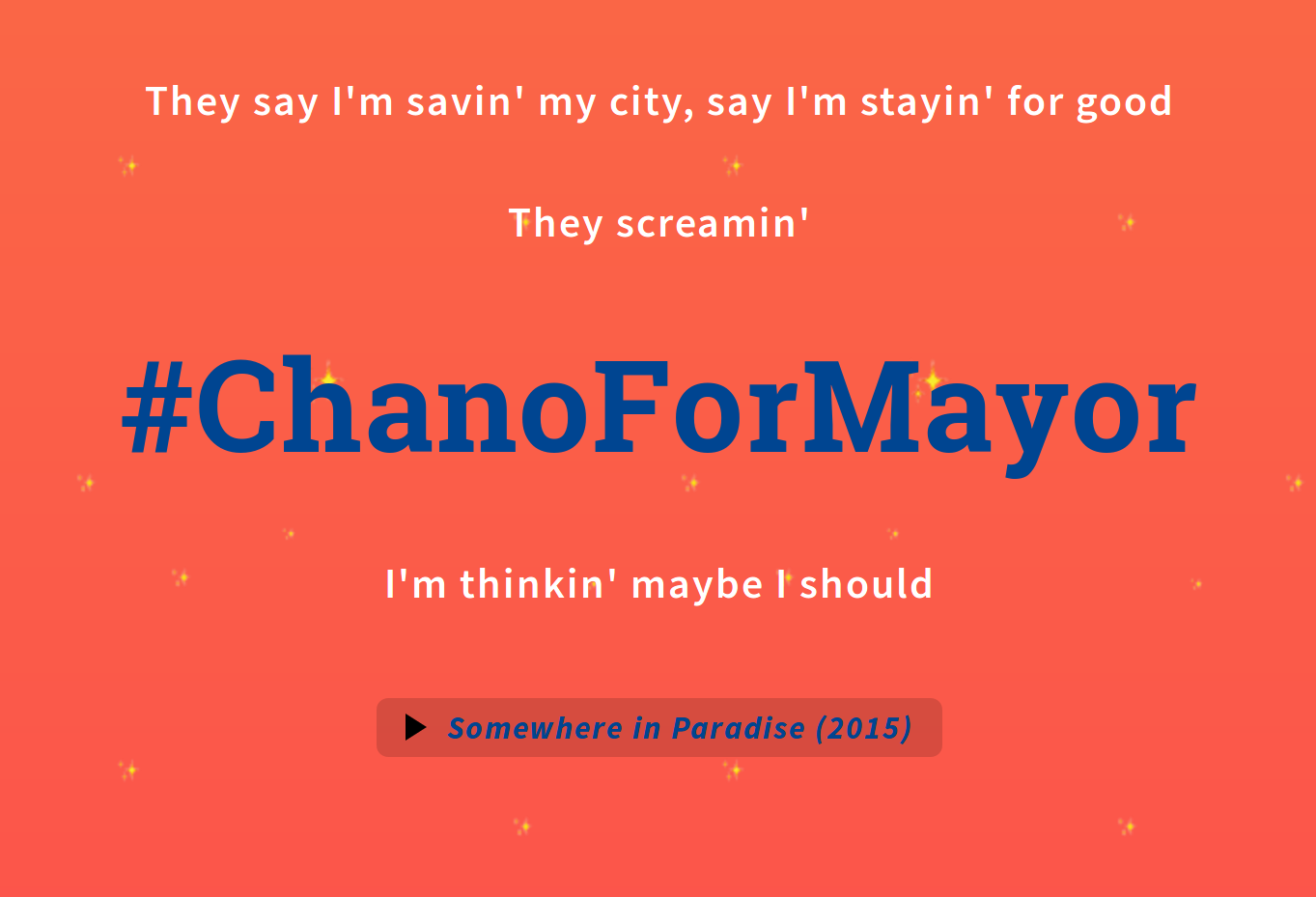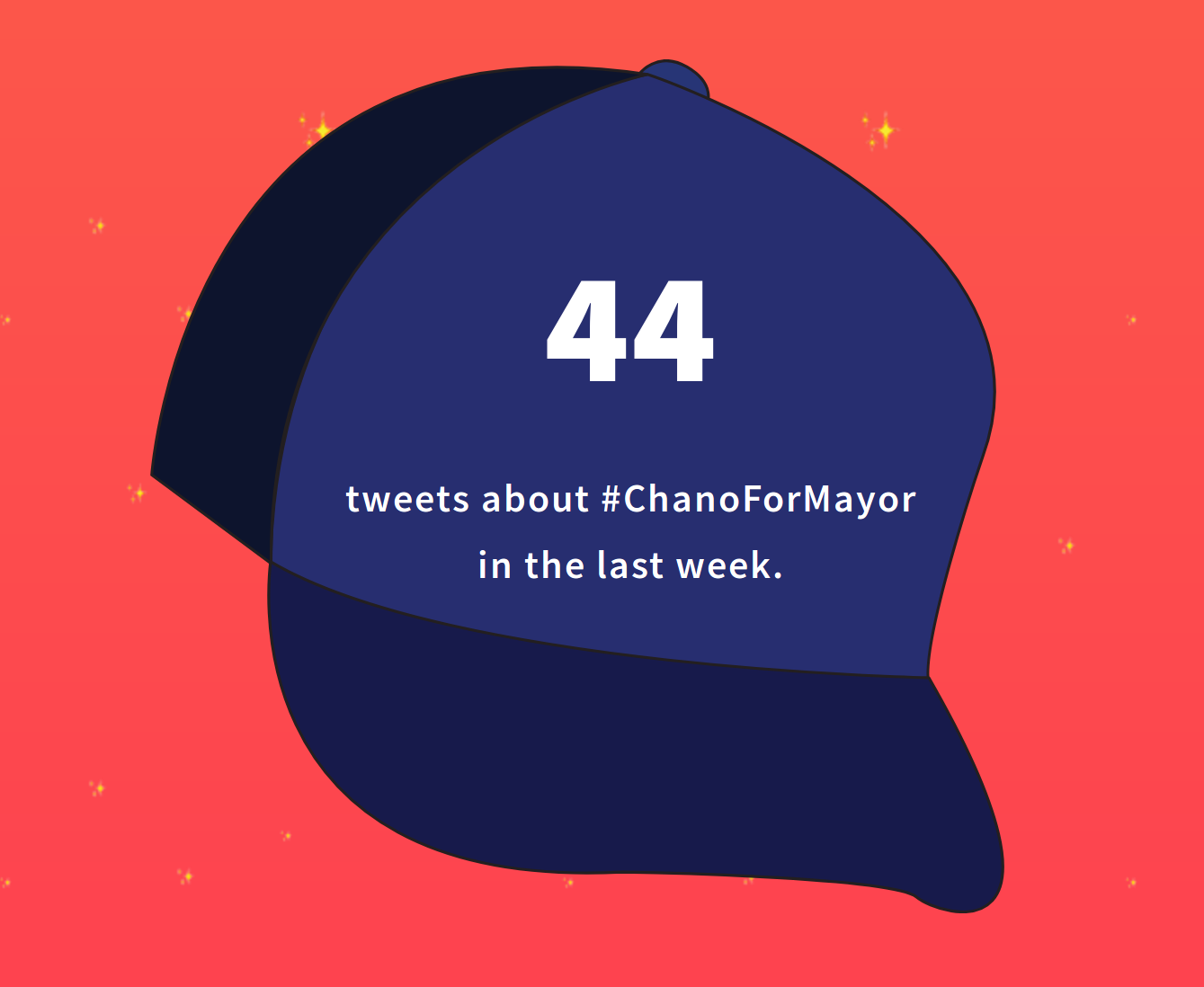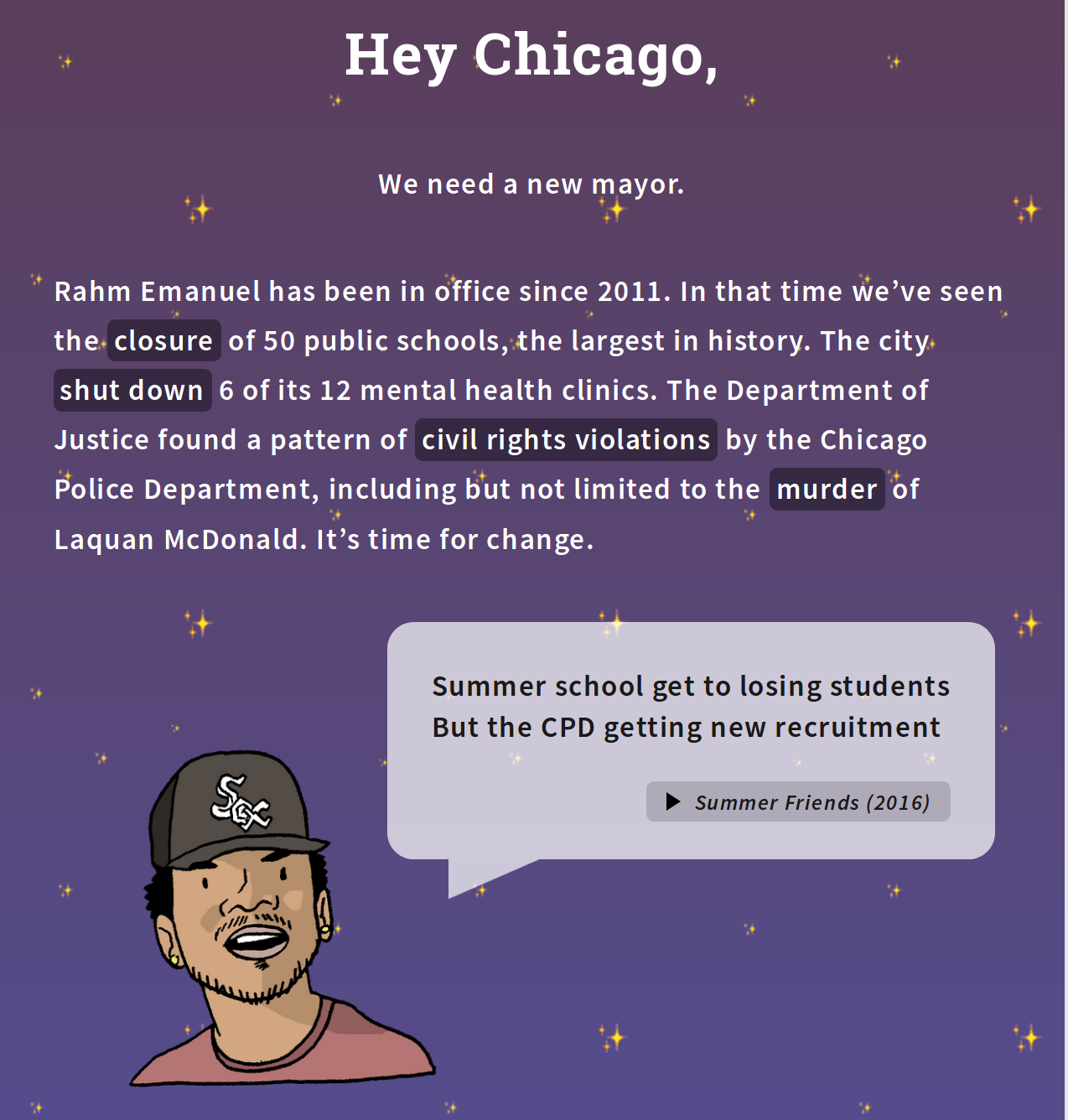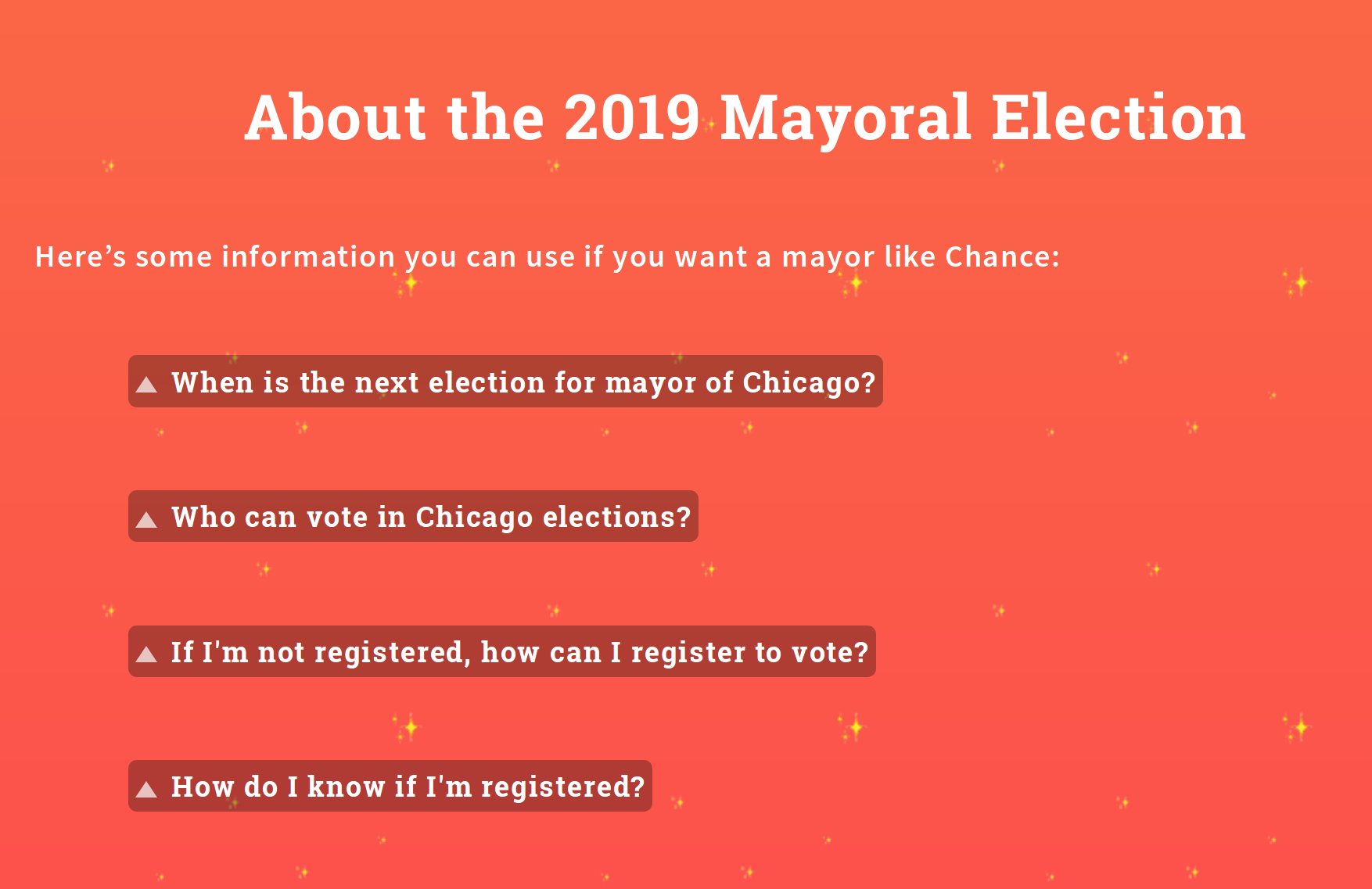 Twitter campaign
We also built a Twitter account with a meme generator that takes text from mentions and creates memes about Chance.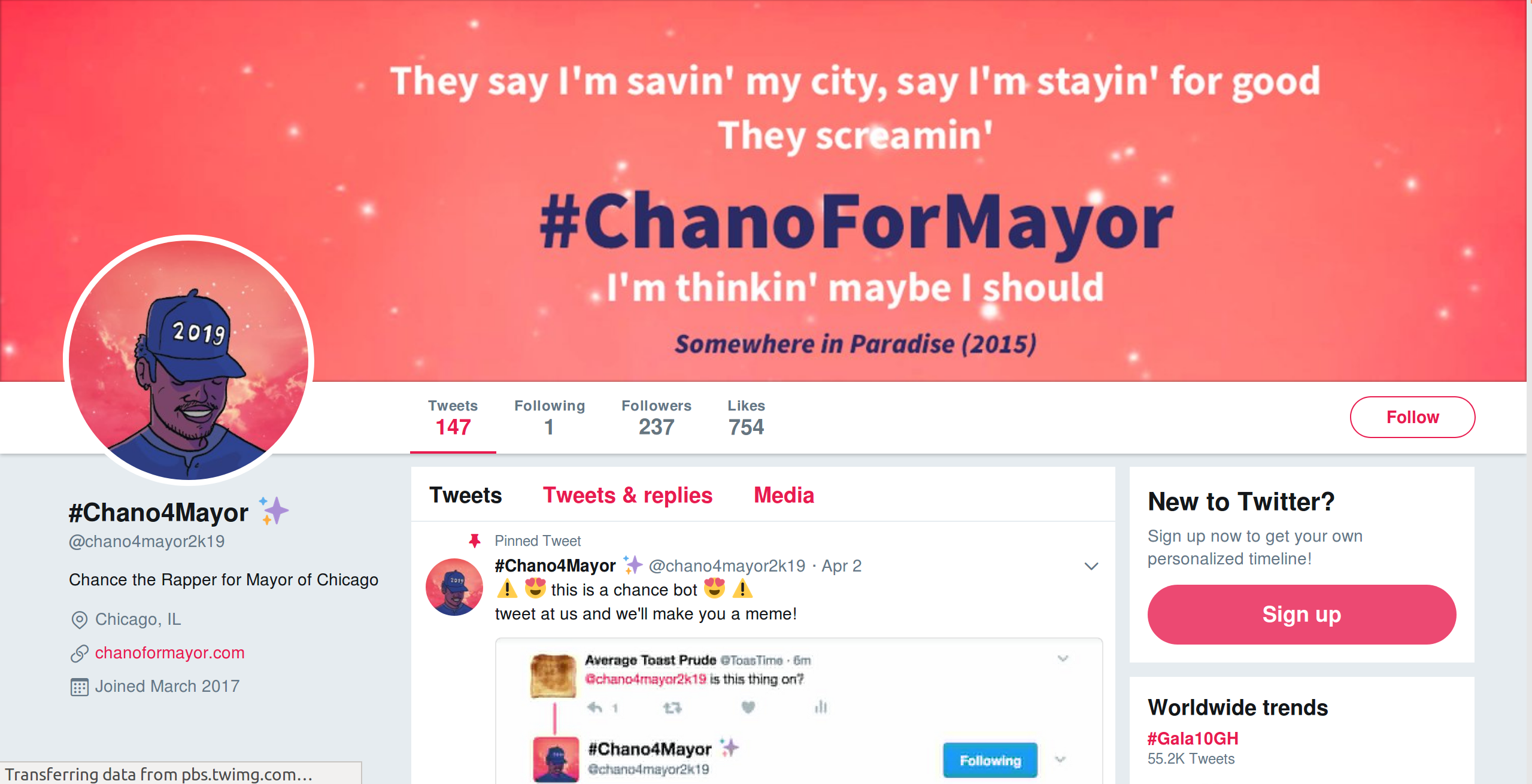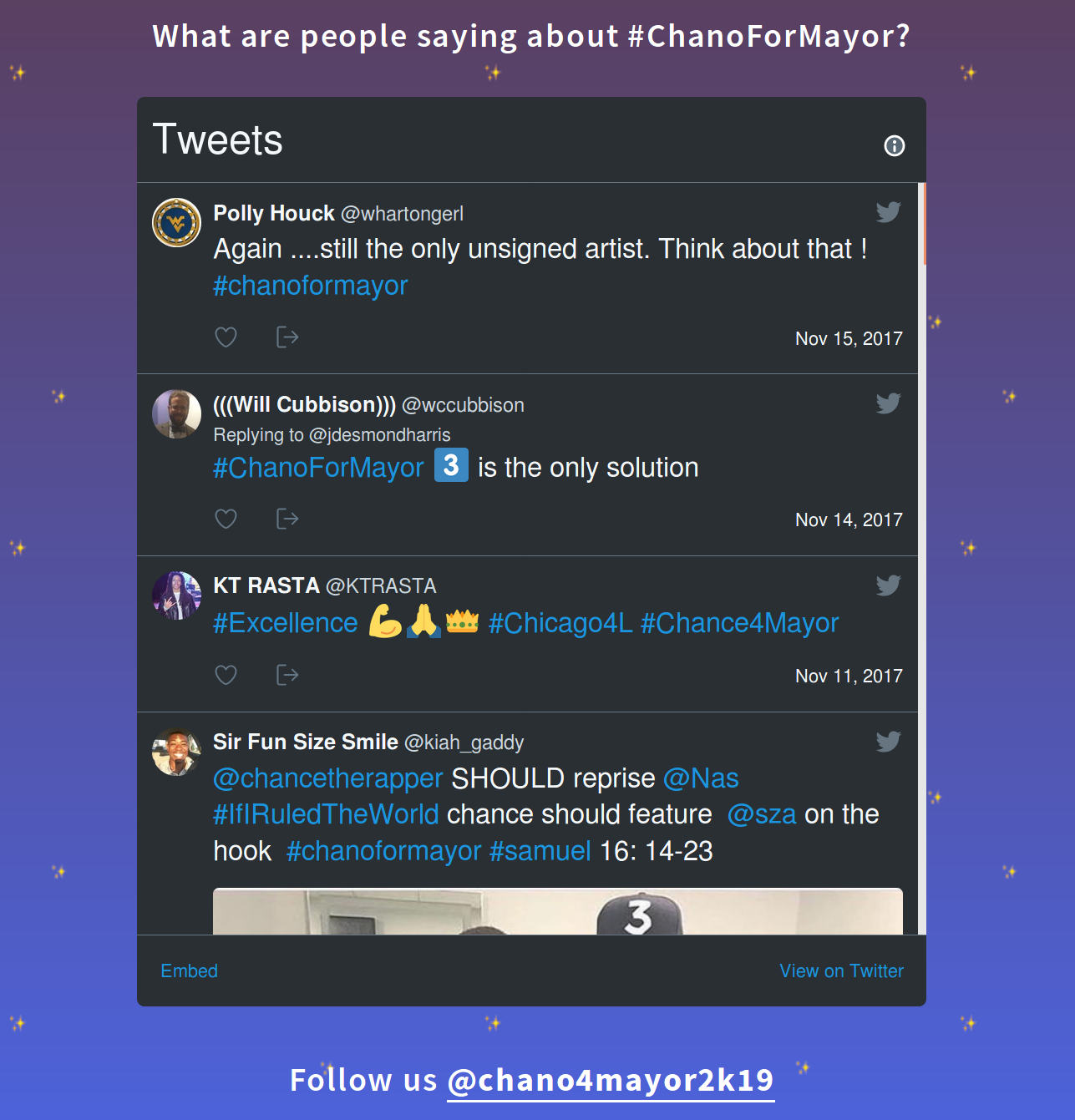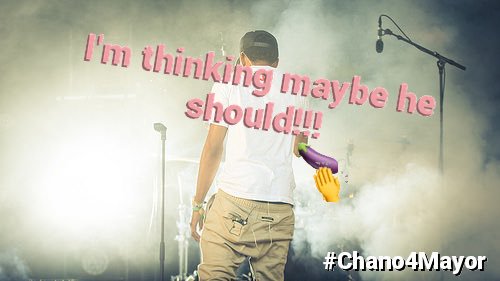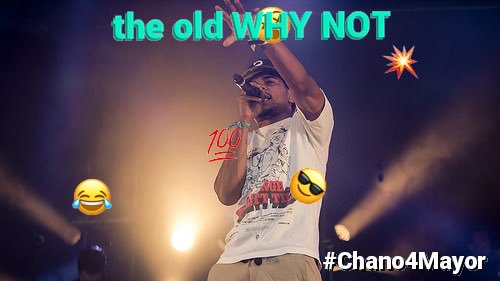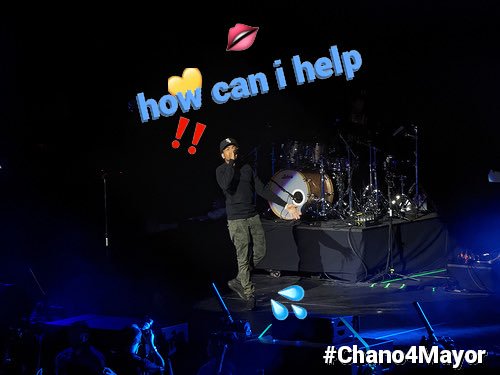 Building Chano4Mayor
Watch me and Alex give a talk about lessons we learned from building Chano4Mayor at Chi Hack Night.
If you prefer, take a look at the slides that powered our presentation.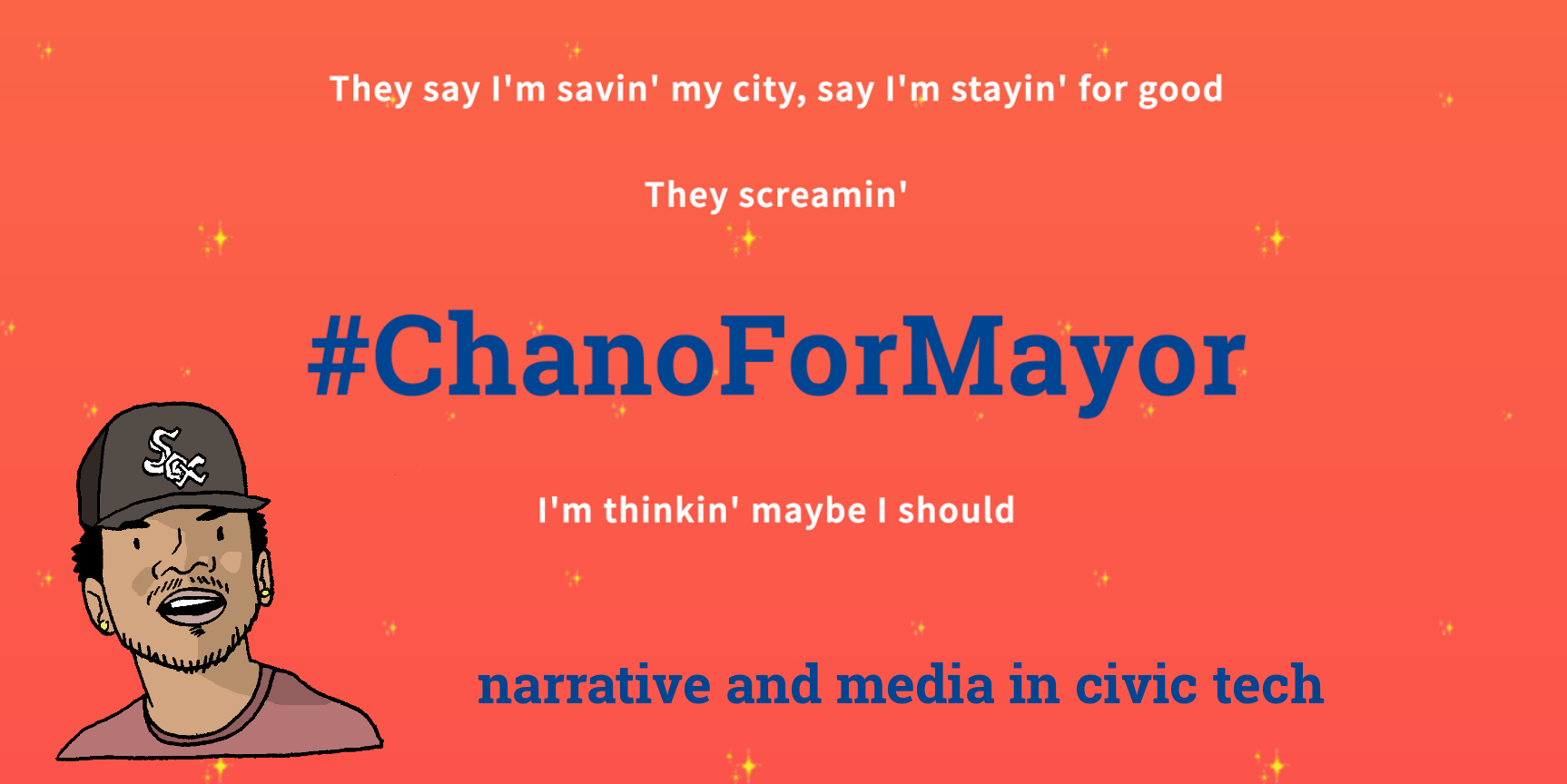 Selected press
We got a lot of press for Chano4Mayor. The following are the highlights.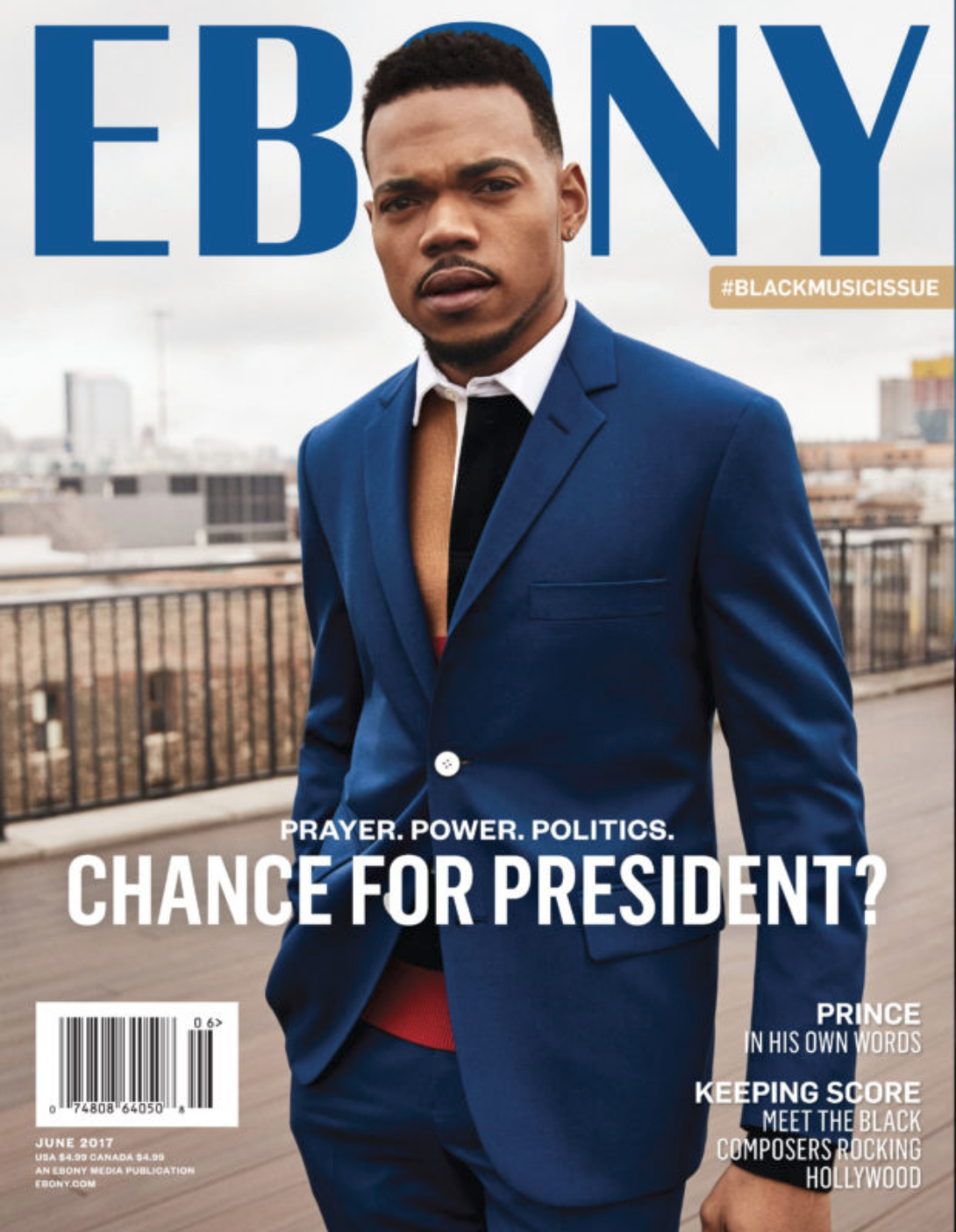 Ebony Magazine, "June Cover Issue Exclusive: Chance the Rapper for President?"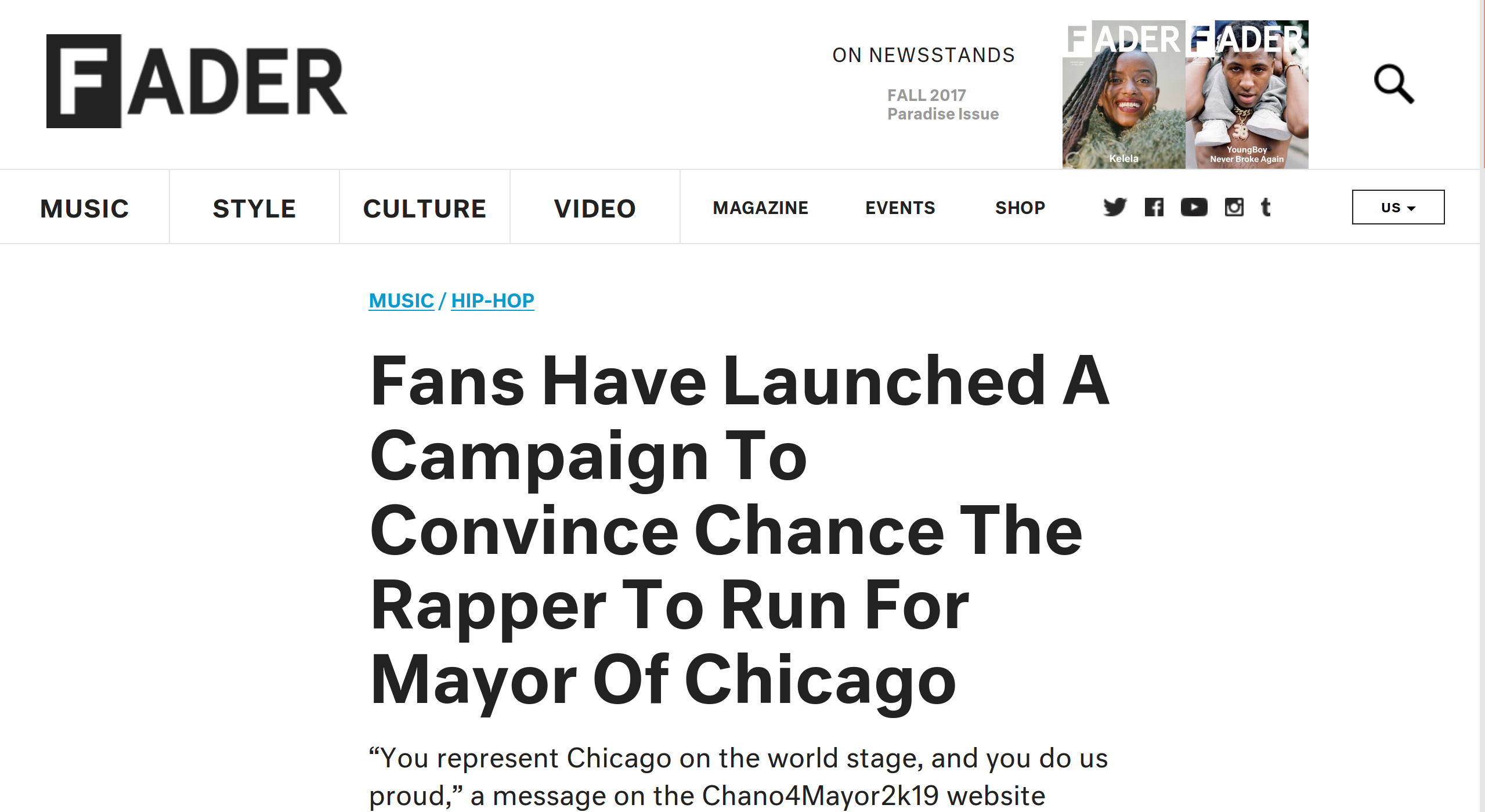 The Fader, "Fans Have Launched A Campaign To Convince Chance The Rapper To Run For Mayor Of Chicago"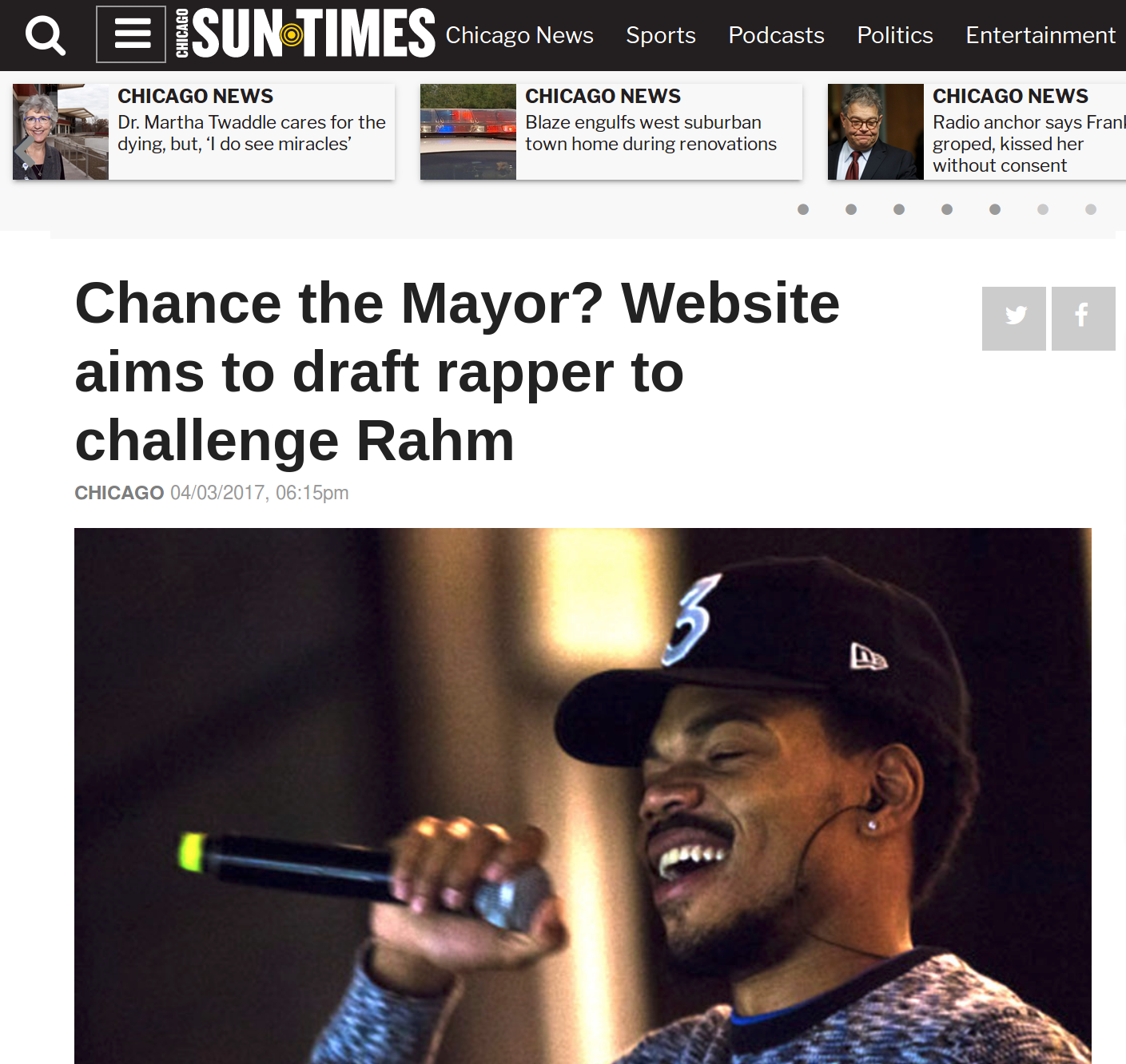 The Chicago Sun-Times, "Chance the Mayor? Website aims to draft rapper to challenge Rahm"
Complex, "Chance the Mayor: This Is What It Would Look Like If Chance Ran for Office in Chicago"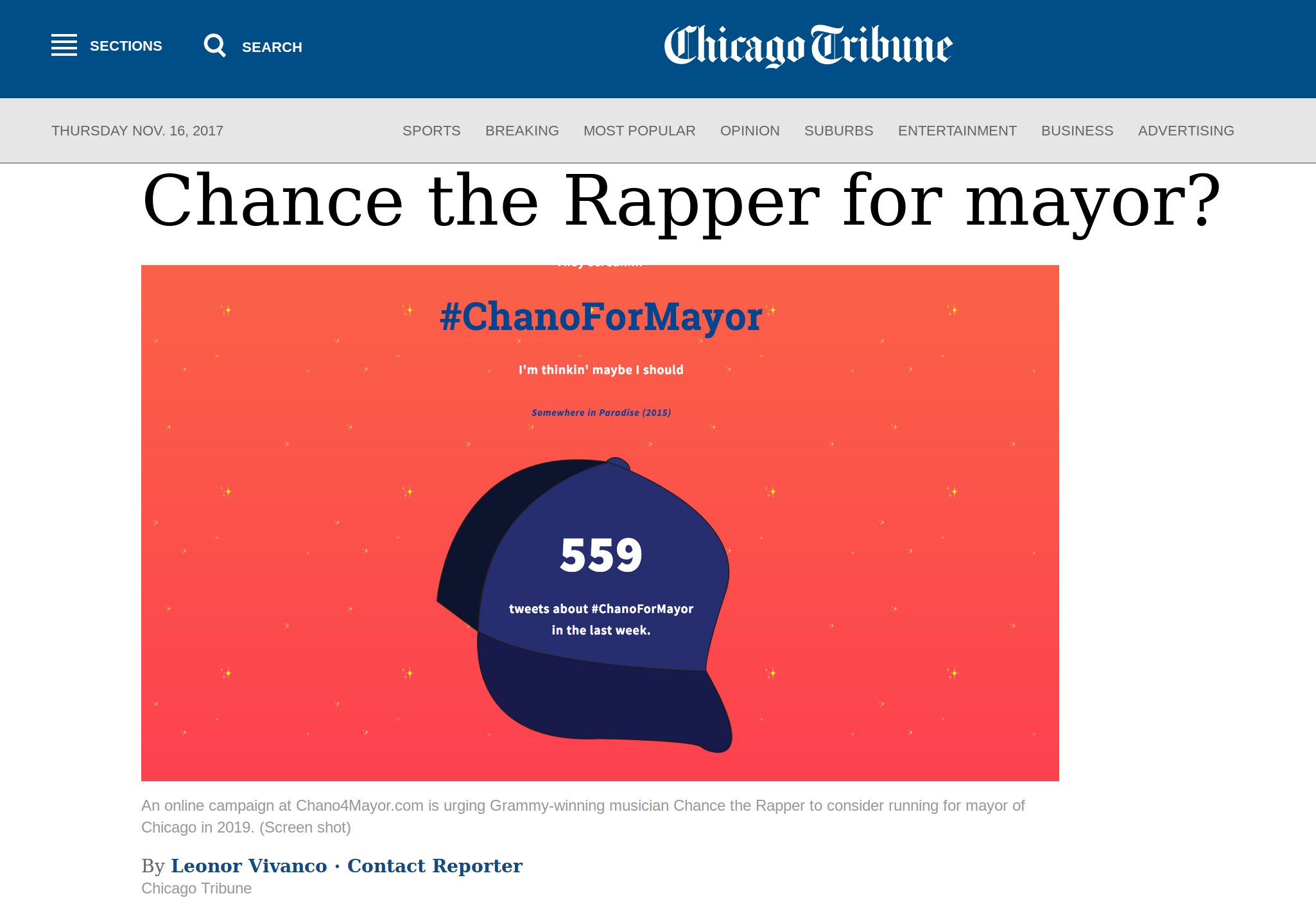 The Chicago Tribune, "Chance the Rapper for mayor?"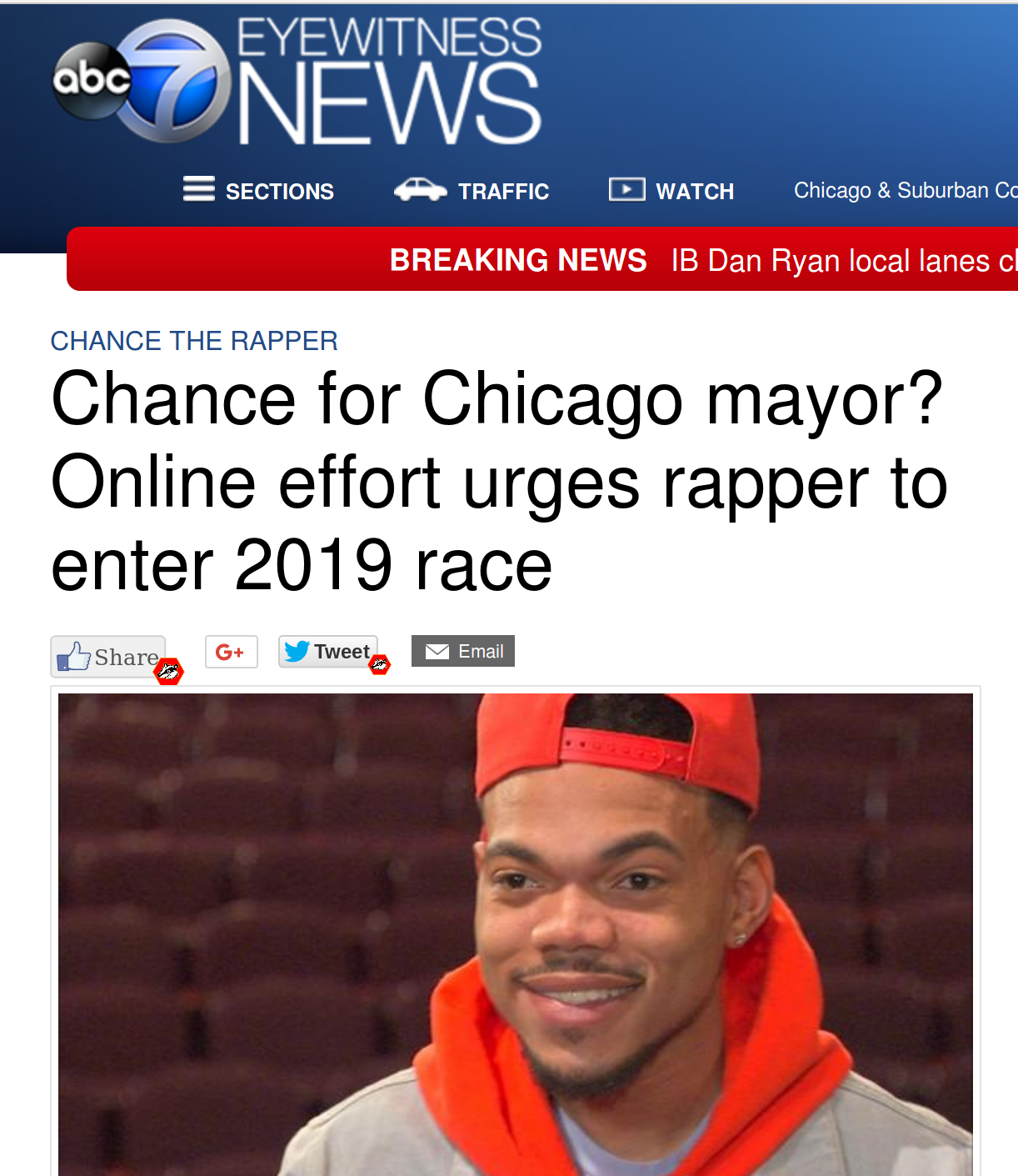 ABC Chicago, "Chance for Chicago mayor? Online effort urges rapper to enter 2019 race"